Product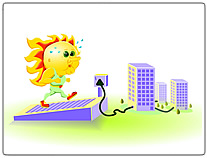 At this "looking for something" situation, the "solar energy" is the most serious part, which is heritage for the future decades.
Basic production history of our company started in 1973, by manufacturing metallic materials at 150 m2 studio, untill in 1978, by the leadership of İsmail Dag, changed to manufacturing of solar panels and systems.
And this history continued under the different company names untill today.During this time-period we have a leadership role for quality and trust of; developping the solar energy collectors and systems, manufacturing, projecting, installation .